Mercury, the planet of intellect and communication turns direct in Pisces/ Purva Bhadrapada on March 28th. It remains stationary until March 30th and this two-day window is important for decision-making, where choices you make are likely to be binding and have far-reaching consequences. Altogether this has been a full duration 24 days Mercury retrograde spell and partly within the planet's sign of weakness in Pisces so you may have been doubtful or hesitant about committing yourself fully or been skeptical about a proposition. This is not always a bad thing in view of Mercury retrograde's reputation for springing surprises. You can sign up for a job, relationship or purchase now in the knowledge there should be no unseen consequences, and a second thought or Plan B will give way back to your original idea.
For personalized predictions based on planetary transits download the align27 app.
Purva Bhadrapada's association with burning and fire gives your thoughts a ritual cleansing quality, and some plans may still need to be looked into before discounting them or signing up for the longer term. Purva's deity is Ajaikapada, a form of Rudra, the Storm God, which in this case is fire-storm, in the sense of a purge – yoga and meditation are valuable tools, or with Mercury here, using chanting to affirm your intentions. This is a fierce and warrior-like (kshatriya) asterism, which shows you liking robust debate, despite underlying uncertainty, and you may also encounter people with a hidden agenda.
Purva is represented by a two-faced man, and there may have been chicanery or manipulation in your dealings, where what you are given is not what was promised in the brochure. Anyone you have met for the first time during Mercury's retro arc may also not remain a feature in your life, but was only around to give you a signpost.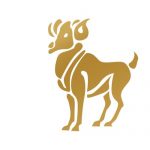 Aries
Looking inwards, an experience in meditation starts to make sense and you act on your intuition. Working on behalf of an organization or spiritual mission, you help without expecting reward and do yourself a lot of good in the process. Go on the voyage of discovery you have been promising yourself.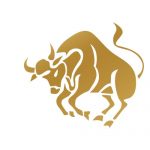 Taurus
Join in with a group project and the uncertainty of the last month disappears. You are aware of political undercurrents in your circle, but your focus is clear and can work alongside others without getting distracted. The inner worth of a project is more important than having your name up in lights.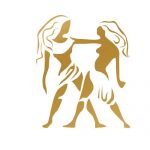 Gemini
You are a communication outlet and put recent knowledge you have gathered to good use. Be on the lookout for people who put out mixed signals, and stick to your own message. Sales and PR come naturally and a career path you had second thoughts about proves worthwhile after all.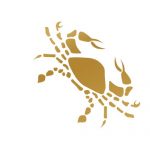 Cancer
A subject you are studying takes more than academic understanding. Your vision and spiritual intuition come into the picture, and a stimulating teacher is on hand to give guidance. A holiday destination has been in doubt but once you commit to the trip, friends and supporters come onside.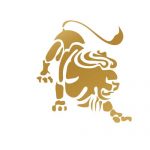 Leo
You return to psychic investigation and research into the hidden and unusual. Recent experiences have transformed your mind and now you commit to writing and explaining the whole matter. A business proposition creates order out of chaos and a partner is ready to meet you halfway.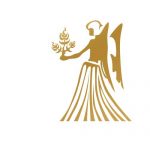 Virgo
You have flirted with the idea of a relationship and now make your mind up. Somebody who has been in your life for a short time either gives a full commitment or goes back where they came from. Intelligence is top of your romantic wish-list – that, and someone who can make you laugh.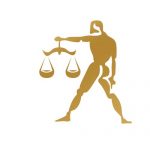 Libra
A job you pursued comes back on your horizons and you have the necessary experience to make it happen. Even a position which is there simply to get you to the next stage has its uses and you raise your skills for the future. A rival comes back on the scene and motivates you to raise your game.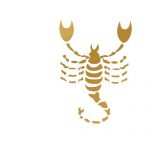 Scorpio
You have a passion for knowledge, and spiritual understanding lights a fire under your practice. An artistic project gets back on track after a period of uncertainty and you are more inspired after the break. Advising a young person is a pleasure when they take on board your words of wisdom.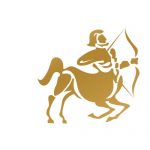 Sagittarius
Home is all important to you now and after a period of investigation, you are satisfied with your redecoration plan. It has been wise for you to hold off starting the work until making your mind up, but there is no risk of second thoughts now. A family member returns after a period out of sight.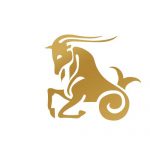 Capricorn
Your communication is sharp and incisive and the different strands of a personal enterprise scheme come together. You can teach and write and make your subject come to life for your students. A sibling may help you with your efforts and you return to an idea that needed further research.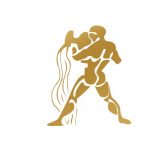 Aquarius
Money-making plans return to the front of your mind and a proposition has a chance of succeeding. You have knowledge now you didn't have before and the pieces are in place for you to do business. If you have been undecided whether to sell, know that you can choose either way now with no regrets.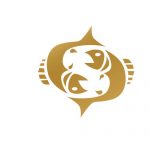 Pisces
You move forwards again with plans to sell and deal, to conduct business and present yourself in a positive light. Self-doubt shuffles off and you return to an original plan that held promise before you started to doubt. You come across better when you are certain in your own mind what you want to say.